Latest News
Professor/Chaplain Jen now offering outreach on the Upper Monroe Ave corridor, Angels of Mercy located on North Winton Rd, Sanctuary Village at Mercy House, Rochester School #7 and Blessed Sacrament Church.
Please call for location and appointment.
This coming year I will be researching four new topics: "The Secondary Effects of Trauma on the First Responder", "The Anatomy of Crisis", "The Medicinal Value of Creativity and Art" and "Understanding Victimization as a Social Science", as I will hold several national and global web-based internet workshops, at no charge.
In the Media


Check out the latest news items, video and print.

Make sure to check out the Upcoming Events also.
INSPIRITUAL


A SPACE FOR SPIRITUAL EVOLUTION AND TRANSFORMATION
Check out the current newsletter.
Jackie L.


A woman who did the right thing.
Programs
The Whisper's Group, which is a facilitated peer support group for women that have been victims of child sexual abuse.
The Incarceration Writing Project, which is a publishing mechanism for incarcerated and post-incarcerated persons to explore their feelings and determination through writing poetry, prose, fiction, memoir and autobiography
Jennifer Wolfley is proud to announce that The Paper Bag Ladies of Rochester is now in the
Directory of Services for Victims of Human Trafficking.
Goals and Objectives
Provide AIDS and HIV prevention and education. Provide successful partnerships for HIV/AIDS clients in-service coordination and referrals.
Condom distribution and safe-sex education.
Provide information regarding personal safety, emotional well-being, drug use education and rehabilitation.
Provide access and information to meet short term goals such as emergency housing placement and counseling services.
Chaplain Jen has one to one appointments at no charge for women who need mentoring in anxiety management, ptsd management and sexual exploitation aftercare. Materials and referrals provided as well as listening time.
Contact Chaplain Jen at 585-748-8490 or jwolfley@yahoo.com
Available immediately.
---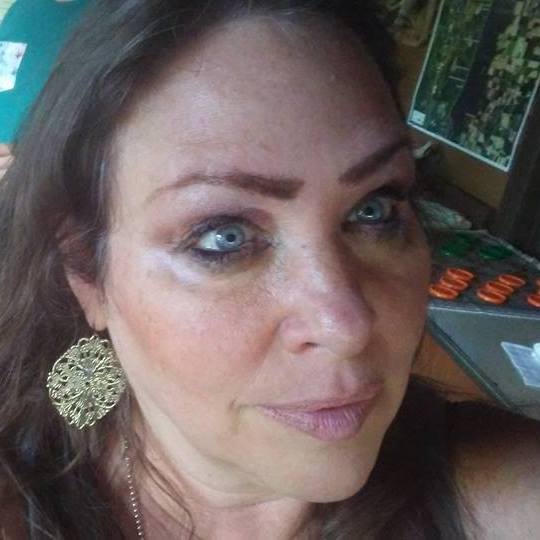 Jennifer Wolfley awarded the 2014 Communty Service Award from the National Center for Missing & Exploited Children/NY Branch.
Jennifer Wolfley's first two books are still available, titled Candy Always Tastes Better From Strangers and I Want To Breathe Again. Some of the proceeds from the sale of the book will be going to Mary Cariola Children's Center and CP Rochester.